Since laminate flooring looks so much like hardwood flooring, you may wonder if the installation process is to nail laminate flooring down to the subfloor. Since laminate flooring is a floating floor, it is not meant to be attached to the subfloor by nails or glue.  The floor needs to be able to expand and contract with temperature changes and therefore must freely lay on the underlayment or subfloor.  Nailing the laminate flooring down would also leave marks on the flooring that would be very unappealing to the eyes.
Why You Shouldn't Nail 
Nailing laminate planks down will cause damage that will not only make the floor useless, but also void your warranty. The proper way to install laminate flooring is to use the tongue and groove locking system to click planks together, creating a smooth and seamless floating surface.
How To Float Laminate Flooring
Remember to decide what underlayment is right for your project – the underlayment is what will allow your flooring to float. The right underlayment is key to a successful installation. Laminate flooring is meant to float, and the right underlayment will give it stability and strength.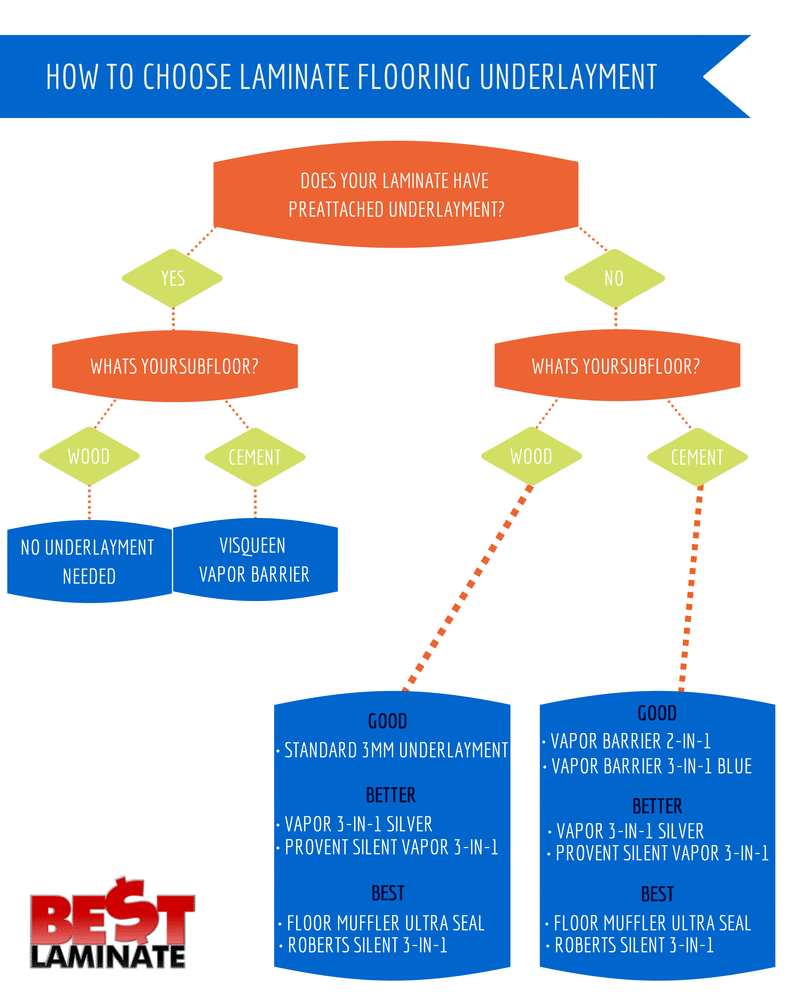 Do you have any questions we can answer? Please post them in a comments area below this article. We will be happy to help.
Learn More: