Installing laminate flooring over carpet is not recommended in most installation situations. Since carpet is usually plush and soft, your laminate flooring would not have the support it needs to keep the locking system sturdy. If there is too much give to the floor underneath, the locking system would be strained causing the floor to buckle and possibly damaging the floor.
If you are working with sturdy low pile carpeting, you can install laminate on top of it. Think of carpet you would see in most hotel rooms, bus and airplane aisle ways, and other commercial spaces. As long as it is flat and in good condition, your laminate will install well on top. No underlayment is needed in this type of installation. Be sure that the carpeting is less than ¼ inch high. If a carpet pile is too high, there may not be enough stability to float your floors. Think of the plush carpet found in most residential homes in bedrooms and living rooms. These carpets should never have laminate flooring installed on top of them.
If you decide to remove your carpeting prior to installation, as it is recommended in most cases, be sure to also remove the carpet underlayment as well. You cannot install laminate flooring on top of this type of underlayment as it's too soft.
Remember that the sub floor underneath the carpet and carpet underlayment should be smooth and free of debris. Remove any potential obstacles so your laminate flooring will have a seamless surface. You will need laminate flooring underlayment for your project – here is a guide to select the right underlayment.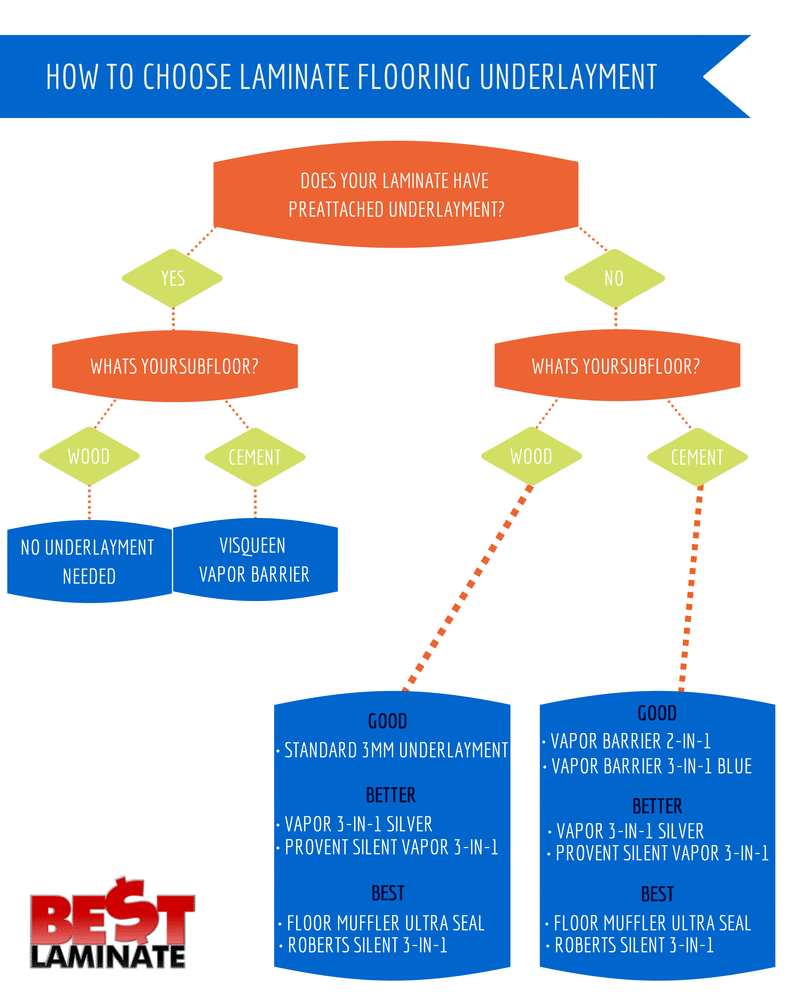 If you are looking for something different than what is mentioned above, you can visit our underlayment section on Bestlaminate. We have a wide selection of underlayments to fit your needs!
If you are unsure about what underlayment is best for your project or have unique circumstances, do not hesitate to contact a Bestlaminate flooring specialist at 1-800-520-0961.
Learn More: