Many homeowners ask whether or not they can install laminate flooring over vinyl flooring. The short answer is yes, you can install laminate flooring over vinyl flooring. However, there are special things to consider.
How To Do It Right
Laminate flooring can be installed over vinyl as long as:
The vinyl is level

The vinyl is in good condition

The vinyl is cleared of all debris and cleaned

You use underlayment on top of the vinyl subfloor
Special Considerations
You may want to consider pulling up the vinyl flooring if:
If your vinyl is not perfectly smooth and level

If the vinyl was glued down

When using a glue-down vinyl as a subfloor, it must be level and in good condition. If there is any peeling, gaps or damage, you should not use this as a subfloor. An underlayment will still be required over top of a glue down vinyl subfloor.
The subfloor underneath the vinyl should be in good condition and level as well before tying to install laminate flooring on top of it.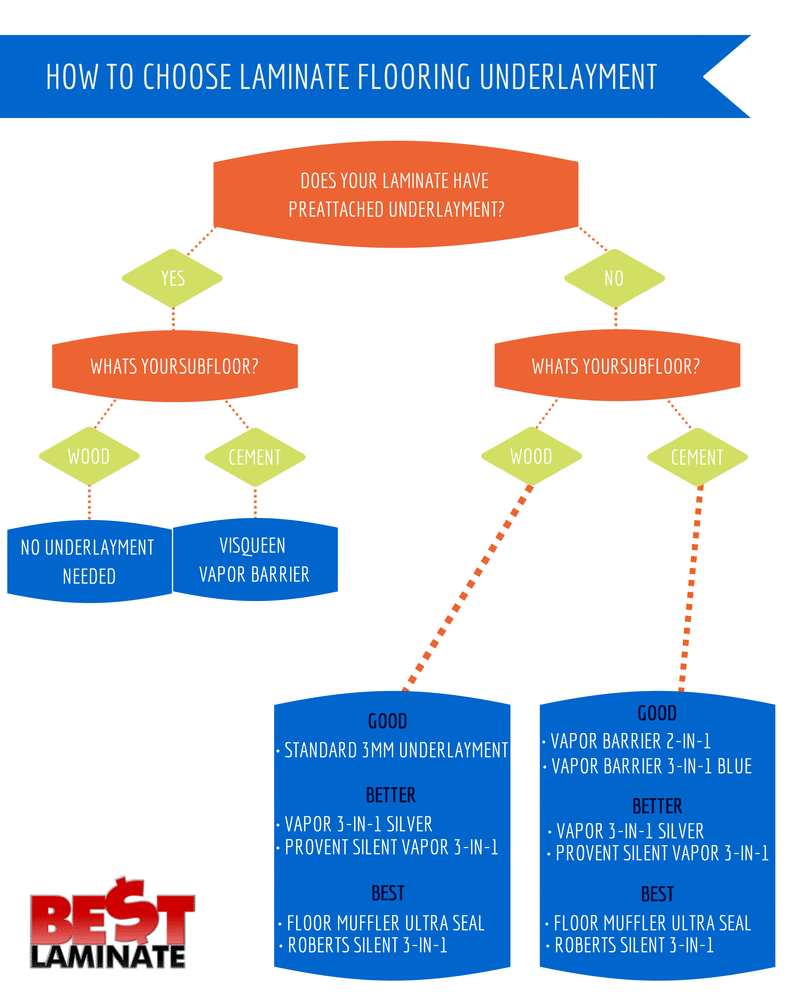 If you decide to install laminate flooring over vinyl flooring, remember to first clear the vinyl of any debris and obstacles. It is important to have the floor as flat and well prepared as possible to allow the laminate to be smooth and seamless when installed.
If you have any questions, please write them in the comments below or call us at 1-800-520-0961 and our sales representatives can help you with your purchase!
Learn More:
*This post was updated from 2014 to give you a better reading experience!