If you are looking for a way to instantly upgrade your home, consider modern laminate flooring. Laminate flooring is available in an endless array of patterns and colors that will instantly bring a modern touch to your home. In this article, we will discuss the different types of modern laminate flooring and how they will look fantastic in your space!
Grey Laminate Flooring
Grey laminate flooring is a recent trend as it is cool and sophisticated. It is available in a number of shades and textures, and it acts as the ideal canvas for decoration. Gray flooring opens up the possibilities for a wide range of decorating styles and colors. You can use it in a very modern homes with a chic furniture. Gray laminate flooring will a great backdrop, creating a perfect canvas for your creativity! Keep your room simple with all neutral colors, or make it pop with a splash of your favorite color!
White Laminate Flooring
White laminate flooring is also a very modern and fresh option. White is bound to add brightness and a fresh touch to any space, and is also perfect for decoration. All color themes will match white laminate flooring and will not clash to overwhelm your space. Add this flooring to your home for a bright, modern twist on any home!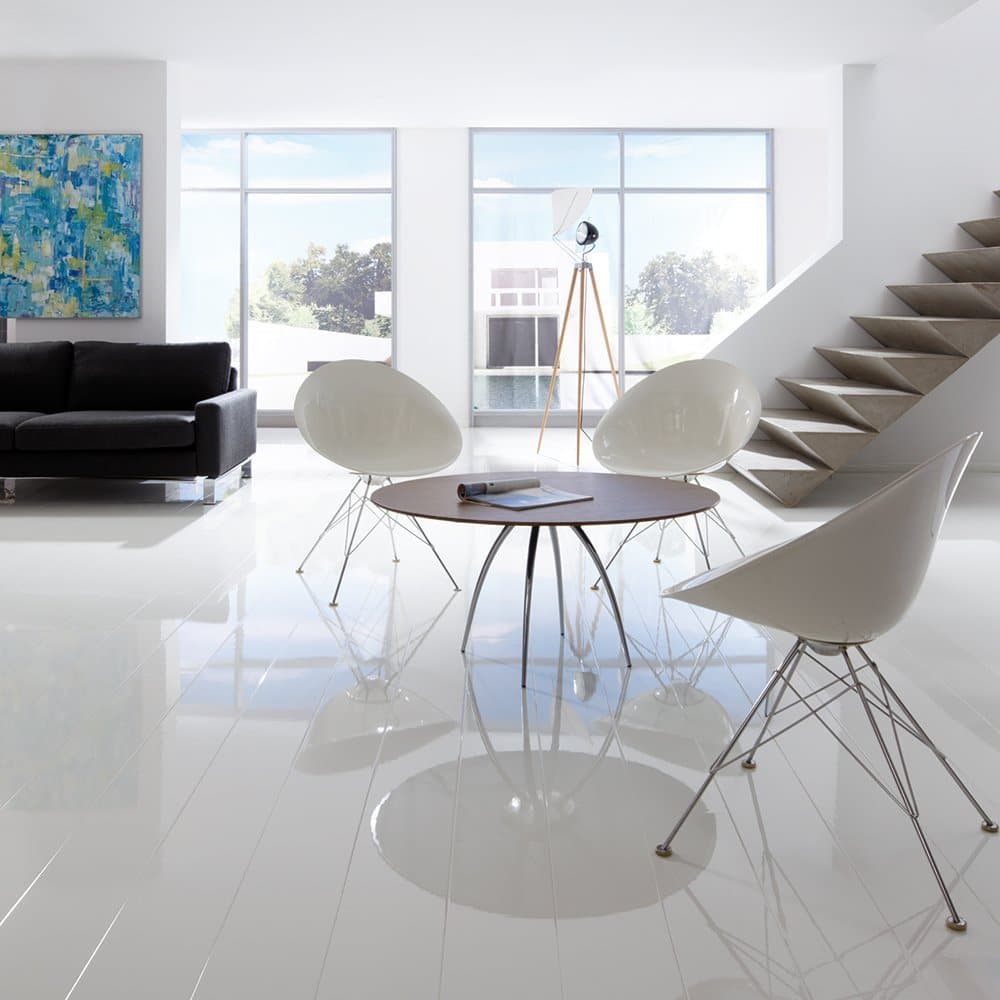 Black Laminate Flooring
If you're looking for a statement piece, then black laminate flooring is the ultimate modern looking floor that will be sure to draw a crowd. Take that old, plain room and transform it into something special and one-of-the-kind! Black laminate brings a timeless and classy look – absolute hit and the latest trend! Black laminate can range anywhere from edgy to elegant. With different plank styles, and finishes you can create an elegant, sleek, and sophisticated look. Mix it with a vintage furniture or just go for a timeless black and white variation. Your options are endless.
With a little bit of color, lighting, and new laminate flooring; your home can be modernized in just one weekend.  What are you waiting for?  Order your free samples from Bestlaminate and create the room you always wanted!
*This post was updated from 2010 to give you a better reading experience and better choices of modern laminate flooring.
Learn More: