All laminate flooring requires an underlayment to allow the floor to float and give the locking system its strength. Sometimes the underlayment is already attached for you, but you may hear the term moisture or vapor barrier when installing laminate flooring. You may be wondering if you will need to use a moisture barrier. Depending on your subfloor and project, you will need a specific type of underlayment.
You will need a moisture barrier underlayment when installing:
On a cement subfloor
On any subfloor that has a chance of moisture coming up and soaking into the flooring
Moisture barrier underlayment acts as a blockade between the subfloor and laminate to protect your floor from any moisture damage. It really is as simple as it sounds!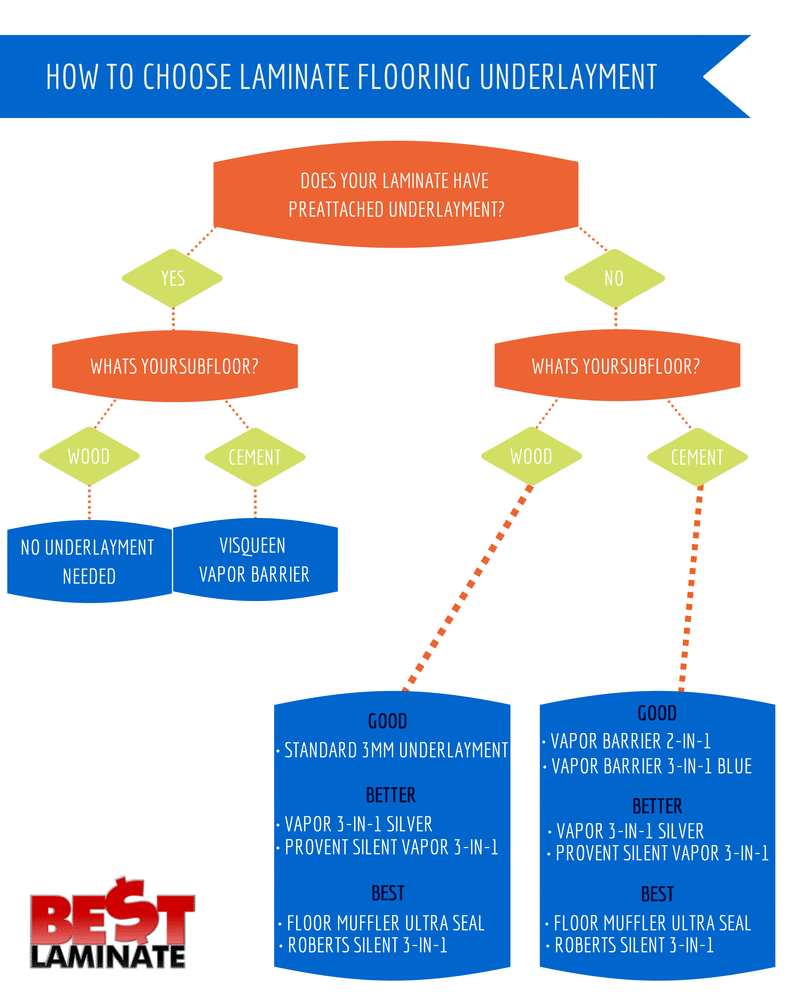 The Different Types of Moisture Barriers Explained
Some moisture barriers are very simple and some are part of the underlayment you would install anyway. Moisture barrier + underlayment makes installing over moisture prone subfloors super easy! Here are our favorite budget-friendly underlayments that can provide your moisture blocking needs:
Visqueen 6Mil PE Vapor Barrie

r

: This is a thin, plastic underlayment not meant for padding, but only for blocking moisture. Perfect for under laminate flooring with pre-attached pad or luxury vinyl plank flooring, where you don't need the extra padding.
Vapor Barrier 2-in-1 Underlayment: This 2-in-1 underlayment will allow your laminate flooring to float, while correcting any minor subfloor imperfections, and will protect your floors from moisture. Use Vapor Barrier 2-in-1 when installing laminate flooring on cement subfloors or any subfloors with a risk of moisture coming up.
Vapor 3-in-1 Moisture Underlayment: Vapor barrier 3-in-1 underlayment is perfect for installation under laminate flooring to allow your floor to float and give a moisture barrier. It also self-adhesive, which will make installation even quicker. You won't have to fuss with tape or anything with this underlayment because it's all right there for you. Vapor 3-in-1 Blue underlayment is the most budget friendly option of all vapor barrier underlayment.
Vapor 3-in-1 Underlayment Silver (100 sq.ft roll): This 3-in-1 underlayment can be used under any laminate flooring to allow your floor to float and create a moisture barrier. What makes this stand out from the 3-in-1 Blue underlayment is the added noise barrier to reduce foot fall noise. If you need a quiet floor with moisture blocking properties, this is a great option!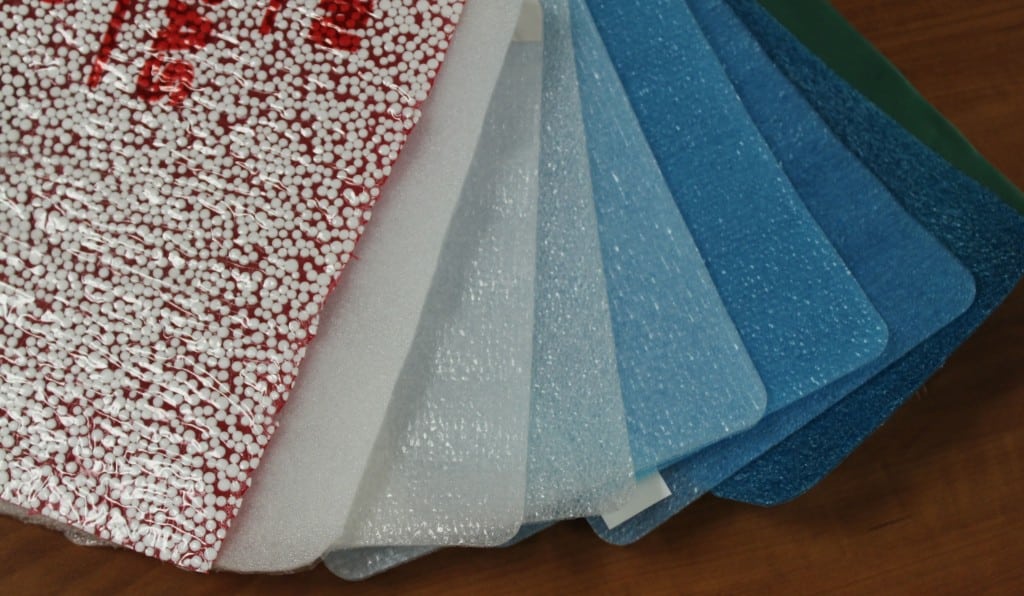 If you're looking for premium underlayment, we have those too! These are the three best premium, moisture blocking underlayment we carry at Bestlaminate:
Floor Muffler Underlayment: Floor Muffler padding underlayment has the highest and most effective sound barrier for floating floors, along with superior moisture blocking technology. This underlayment is not only strong and flexible but is light as well making it easier for the installer to take up and down wherever it is needed.
Felt Premium Underlayment: Felt padding underlayment provides a vapor barrier, insulation, and sound reducing properties. This 3mm will reduce noise while keeping the moisture out, giving you more bang for your buck.
Robert's Silent 3-in-1 Vapor Underlayment (100 sq.ft. roll): If you're looking for sound reduction more than insulation, this underlayment is perfect for you. The small white foam balls in the underlayment help with air circulation so your floor is mold and mildew free. When walking on your floor the air begins to circulate around all the foam balls, absorbing sound!
Kronoswiss Provent Silent Vapor 3-in-1 Underlayment (215 sq.ft. roll): This multifunctional underlayment from Kronoswiss provides heavy duty sound insulation underlayment. Kronoswiss ProVent not only effectively minimizes the noise level when walked on, but also the sound level transmitted through the floor into adjacent rooms. Unique Micropumping System supports air circulation. ProVent underlay is shaped to allow the formation of a system of air channels which ensures a constant exchange of air when walked on and also eliminates water vapor from the floor.
No matter which underlayment you choose, if you are installing on a moisture prone subfloor or concrete subfloor, you really need a moisture barrier underlayment. Protect your laminate flooring from moisture for years to come by installing moisture barrier underlayment.
If you still have questions, don't hesitate to post them in the comments below or give us a call at 1-800-520-0961! We will be happy to help you!
Learn More:
*This post was updated from 2014 to give you a better reading experience!