Piano finish laminate flooring is the ultimate way to add a glow to your home. When deciding what kind of floor will be perfect for your home, you may no longer want that typical old wood look. Thanks to the newest technology, your selection of laminate styles has expanded to the newest generation laminate flooring featuring a super shiny piano finish.
Same Flooring, Stunning New Glow
Piano finish laminate flooring comes in many different looks and colors. You can choose a traditional wood-look, such that you might find in traditional flooring. The difference is that this flooring has the brilliant finish of grand pianos. This gives your space an unforgettable glow that you can only get with piano finish laminate flooring.
These revolutionary floors have a revolutionary crisp decor layer to get the clearest detail and truest colors. You can decide you want to go with a very modern flooring. Choose a color flooring that you can style no matter what theme you are feeling! This is one of the reasons why this flooring style has become so popular.
When To Use Piano Finish Laminate Flooring?
If your space is small and dark, piano finish laminate may be the best option for your project. The glow reflects nearly all light and makes any space feel bright and fresh. In a large space, the gleam of the gloss gives a rich and luxurious feel. You can also use this flooring to make a statement in your home! If you don't like the idea of focal walls, how about a focal floor? Use this flooring to make a statement you can be happy with for many years down the road.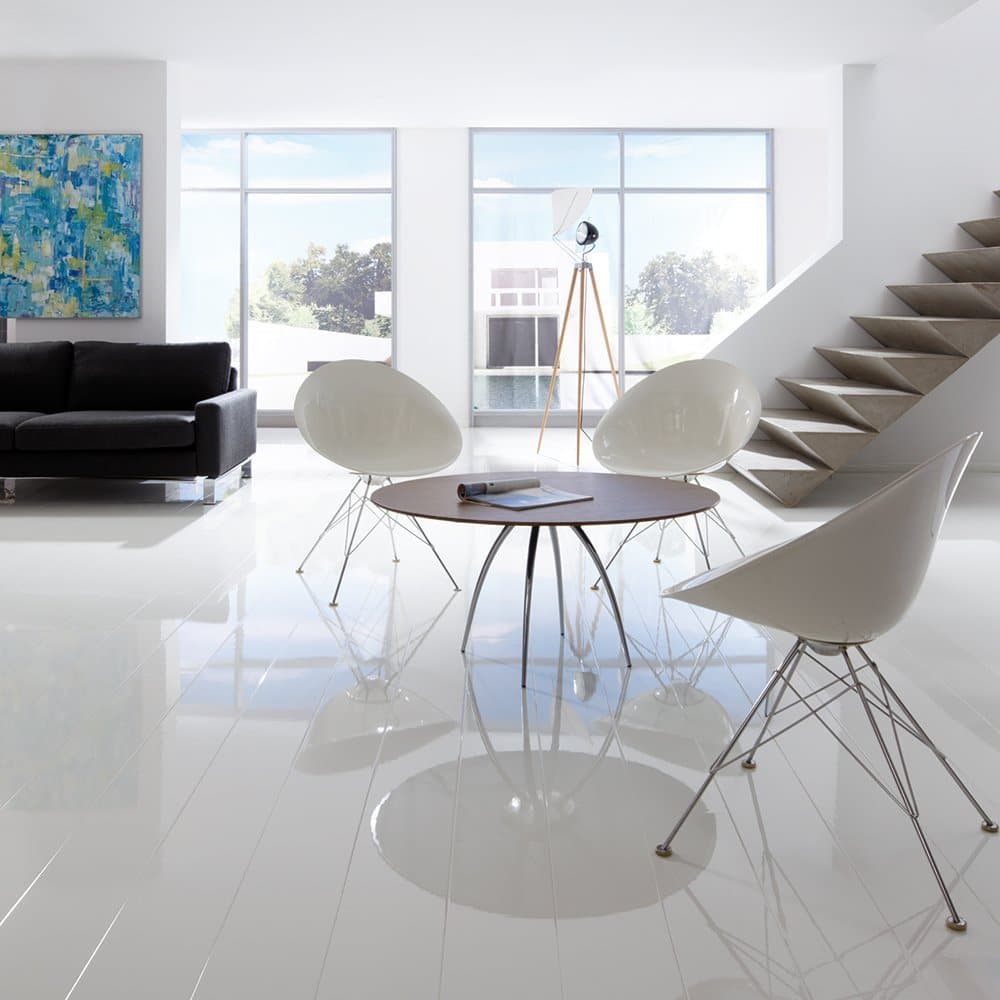 Order a free sample today and see the glow yourself. It is truly astonishing and hard to believe that a glow so natural and beautiful can be so affordable.
Learn More About Laminate Flooring Styles: